Posted 1 month ago :: Last edited 1 month ago by
Handhelld
Merry CHumbus!
Unlike last year, Chumbus 2021 is a much smaller affair. Everyone's rather busy during this season, staff included, so the event has been heavily downsized!
Chumbus will run from now until December 11th!
On the 12th, the shop will be closed, the raffle rolled and the mods will go on a hiatus for the rest of december!
Click here to check out the Chumbus Seaonal shop
(closes Dec 11th)
Click here to check out the Gift giving prompt!
This prompt will not award RC but instead will give you a raffle ticket, a goodie bag with fun items, and the chumbus badge!
The raffle tickets given by the prompt will give you a chance to win this Yule Log Sugarnix by Jarre!
You may only submit 3 prompt entries!
Anyone found with more than 3 submissions will have their additional raffle tickets and prizes revoked.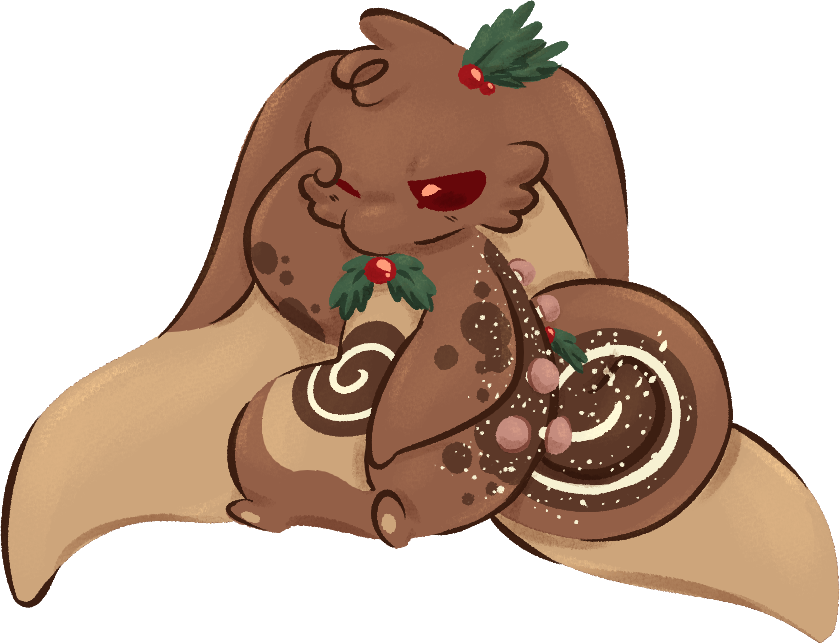 ---
There are no comments yet.
Comments
Authentication required
You must log in to post a comment.
Log in