P2U Draphibi Hatchling Base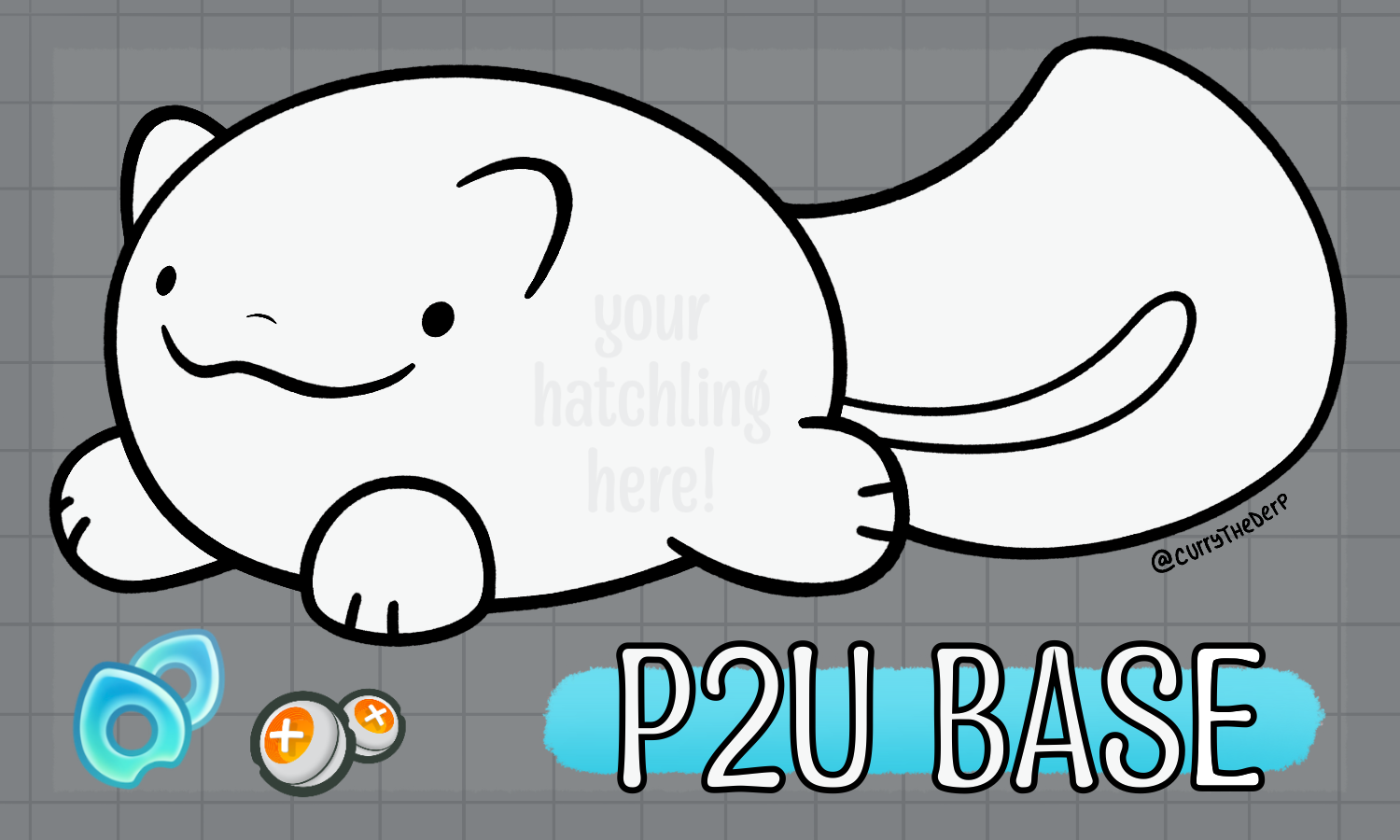 A fairly simple P2U base I whipped up. Enjoy!
---


PRICE: 5 RC or 250 DA points
Please send the payment first (my username is currytherogue1 on both)
and then contact me on Discord (curryderp#7118) with screenshot proof of purchase for the files!
Comes with a .procreate file and PNGs of the lineart & color base, sent in a single Google Drive link.
---


RULES:
✧ Must be 18+ to purchase this base as per Ranebopet site rules! If you are caught as an underage buyer,
you'll be blocked. D:
✧ You must credit me wherever used; on Toyhouse, use this exact link for image creator credits: https://currythederp.carrd.co
✧ May be used for personal & friends art, masterlist & MYO art, art of draphibi-hybrid hatchlings;
can be re-lined, edited, and used as many times as you wish.
✧ May not be redistributed to others, used to claim RC on, used in YCHs/commissions/art trades, used to make unofficial draphibis (without a MYO ticket) or non-draphibi OCs, or retraced without buying the base.
---


Don't be afraid to reach out with questions, and let me know if you'd like to see other Ranebopet bases!
---
Submitted By currytherogue1 ・ View Favorites
Submitted: 1 year ago ・ Last Updated: 1 year ago
Mention This
In the rich text editor:
[thumb=442]
In a comment:
[![Image](https://ranebopets.com/images/gallery/0/442_i3kXxWB4Ll_th.png)](https://ranebopets.com/gallery/view/442)
There are no comments yet.
Comments
Authentication required
You must log in to post a comment.
Log in