All Prompts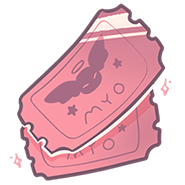 Monthly Raffle
Ends: 29 September 2021, 23:59:59 EDT (3 weeks ago)
Draw gift art to enter the monthly raffle.
Details
Prompt
Sorry this prompt is on break for October! come back in November!
Draw a fullbody gift art of someone else's character on the ranebopets masterlist!
Make sure the character is listed as "accepts giftart" (If it doesn't accept giftart, don't draw it)

The raffle opens on the 1st of the month, and is rolled on the 30th. 
Users are limited to up to 2 raffle tickets per month!
   - To get both tickets, just submit two prompt entries! You cannot get both tickets with just one submission.

 

Raffle prizes - Current Raffle: September 2021

Monthly Raffle Prize Adopt: XXX
25 RC x 2


Prompt Reward
1 Raffle Ticket
RC Reward*
*The RC reward is calculated based on your submission. Scoring guide
Characters  ⓘ
| | | |
| --- | --- | --- |
|   | Main character | Extra char. |
| Hatchlings | O | o |
| Non-Owned | O | O |
Writing Requirements
This prompt does not accept literature submissions!
Rewards
No rewards.
Stat & Level Rewards
No user rewards.
No character rewards.
1 result found.