Gift art is when someone else draws your character!
Want to allow or disable gift art on a character? Want to know how to seach for characters that allow gift art? Read on!
Gift art settings
1. Navigate to your character's page.
2. On the left hand menu, near the bottom, click "edit profile"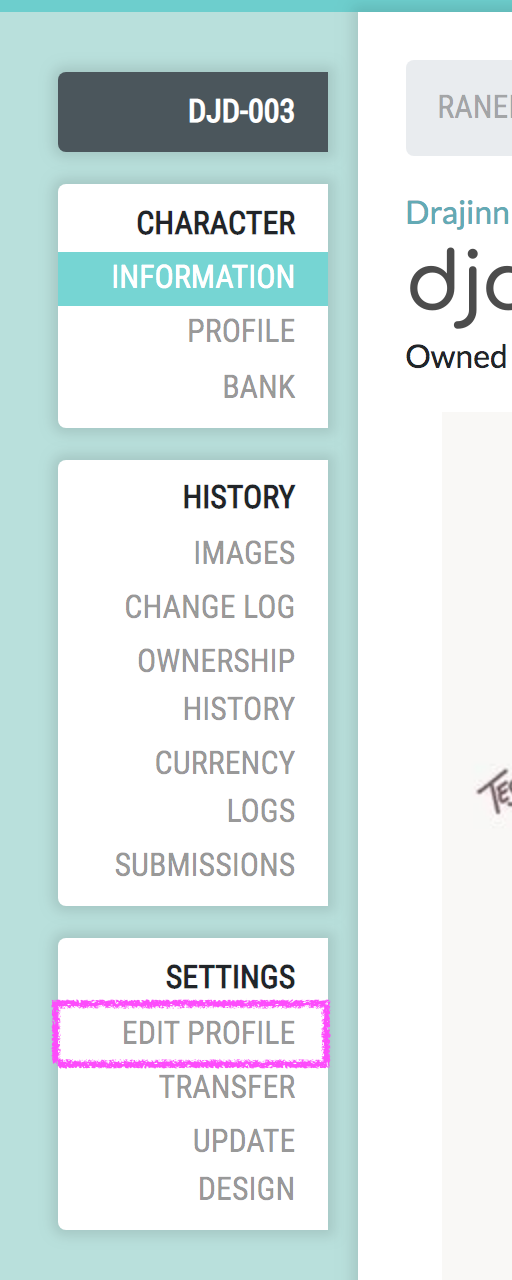 3. Turn the Gift Art switch to off or on, and click Edit to save your changes.

Find characters that allow gift art
1.  From the navbar, head to browse > character masterlist.
2. In the search options, click "Show Advanced Search Options"
3.  Click the "Any gift art status" switch so it's on.  You can also select a species. Hit search!