Gift art is when you draw someone else's character for them as a gift. Please note that it is very important to check permissions on a character before drawing giftart of  it! We must respect that some users do not want others drawing/writing about their characters without permission.
On a character's profile, you'll see the permissions badges. You can hover over them for info, but Green is open for gifts, Yellow is ask first before making gifts, and Red is closed. The icons are: Art, Writing, and Trades.
Find characters that allow gift art
 Sometimes you need characters to include to meet a prompt requirement. The masterlist has an easy way to find characters that allow giftart:
From the navbar, head to browse > character masterlist.
In the search options, click "Show Advanced Search Options"
Click the "Gift art status" dropdown and select "Yes".  You can also select a species. Hit search!

You can also filter to include "Ask first". If you want to draw a character with this setting, make sure to contact the owner before drawing them!
OR
Find a character on the masterlist you may be interested in drawing
By the character's name you will see three red, green, or yellow boxes. Hover over these to see their giftart and giftwriting status!
change Your Character's Giftart settings
1. Navigate to your character's page.
2. On the left hand menu, near the bottom, click "edit profile"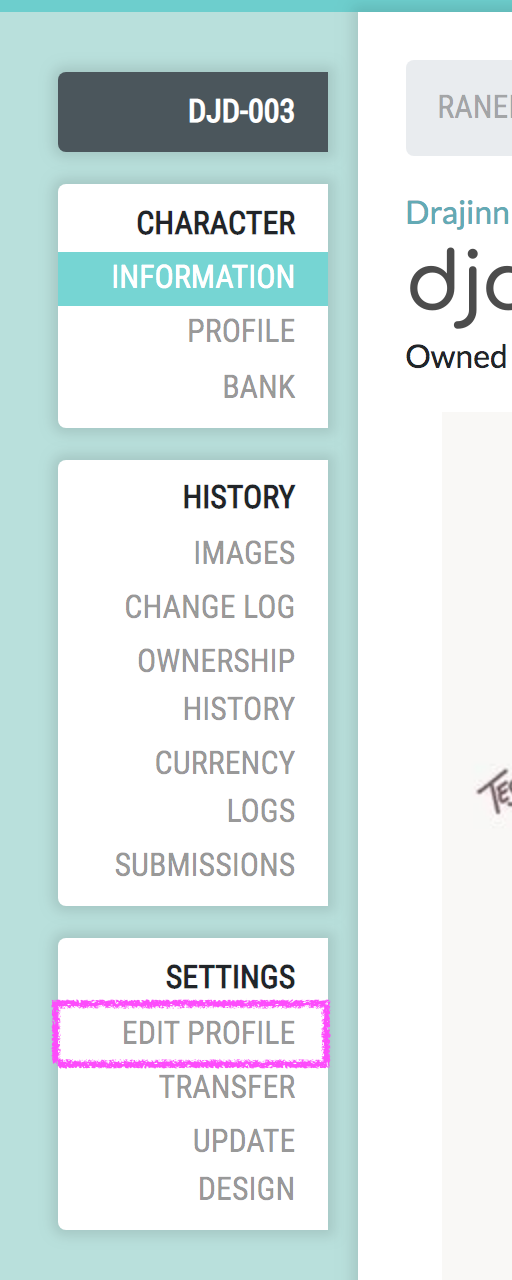 3. Selct one of the options from the "Allow gift art" dropdown.