Gift art is when you draw someone else's character for them as a gift!
Please note that it is very important to first get permission before drawing giftart of someone's character. Some artists don't like others drawing their characters and that needs to be respected!
Find characters that allow gift art
From the navbar, head to browse > character masterlist.
In the search options, click "Show Advanced Search Options"
Click the "Gift art status" dropdown and select "Yes".  You can also select a species. Hit search!

You can also filter to include "Ask first". If you want to draw a character with this setting, make sure to contact the owner before drawing them!
OR
Find a character on the masterlist you may be interested in drawing
From the navbar on the left, Select the ranebopet's Profile
Scroll to the very bottom and you will see one of three things!

A box with a green circle and "Gift art allowed". Feel free to draw this character!
A box with a grey circle and "Please ask before gift art". Send this character's owner a message or comment on their profile before making any art!
No box. This character does not allow giftart. Repect the owner's wishes and find a different character to draw!
How to change Giftart settings
1. Navigate to your character's page.
2. On the left hand menu, near the bottom, click "edit profile"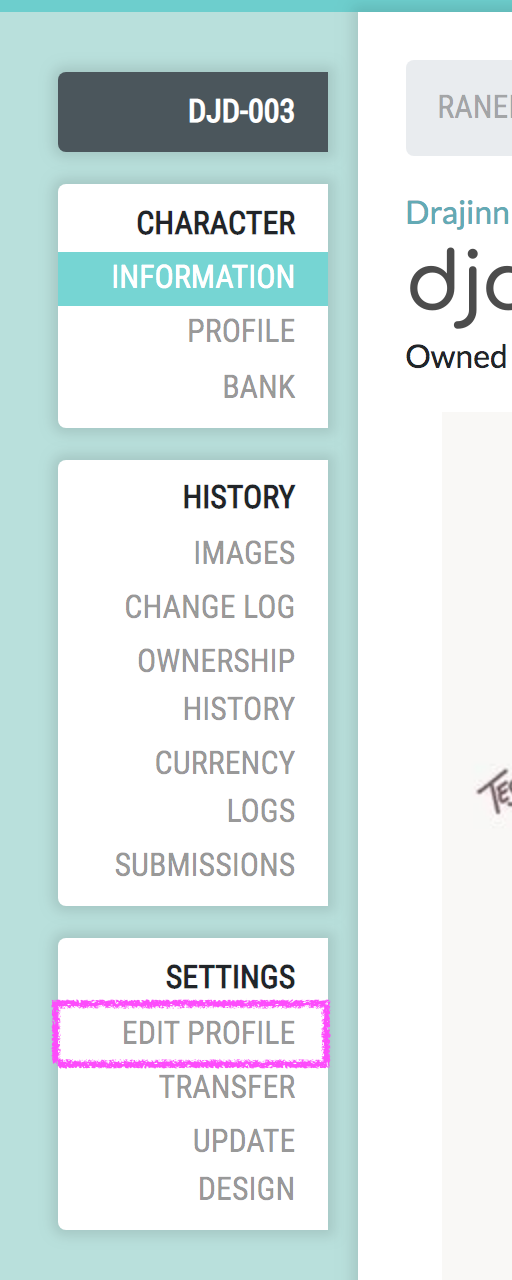 3. Selct one of the options from the "Allow gift art" dropdown.