This walkthrough is to transfer and receive characters on ranebopets. 
NOTE: To transfer a character to someone who does not have a ranebopets account, please contact a ranebopets administrator or moderator in the Discord server or send a note to the appropriate deviantART group to have the character manually transferred to their deviantART alias.
Transfer a Character
Step 1
Find the character you want to transfer, and open their individual profile page.
ranebopets > my characters  or  your username > profile > characters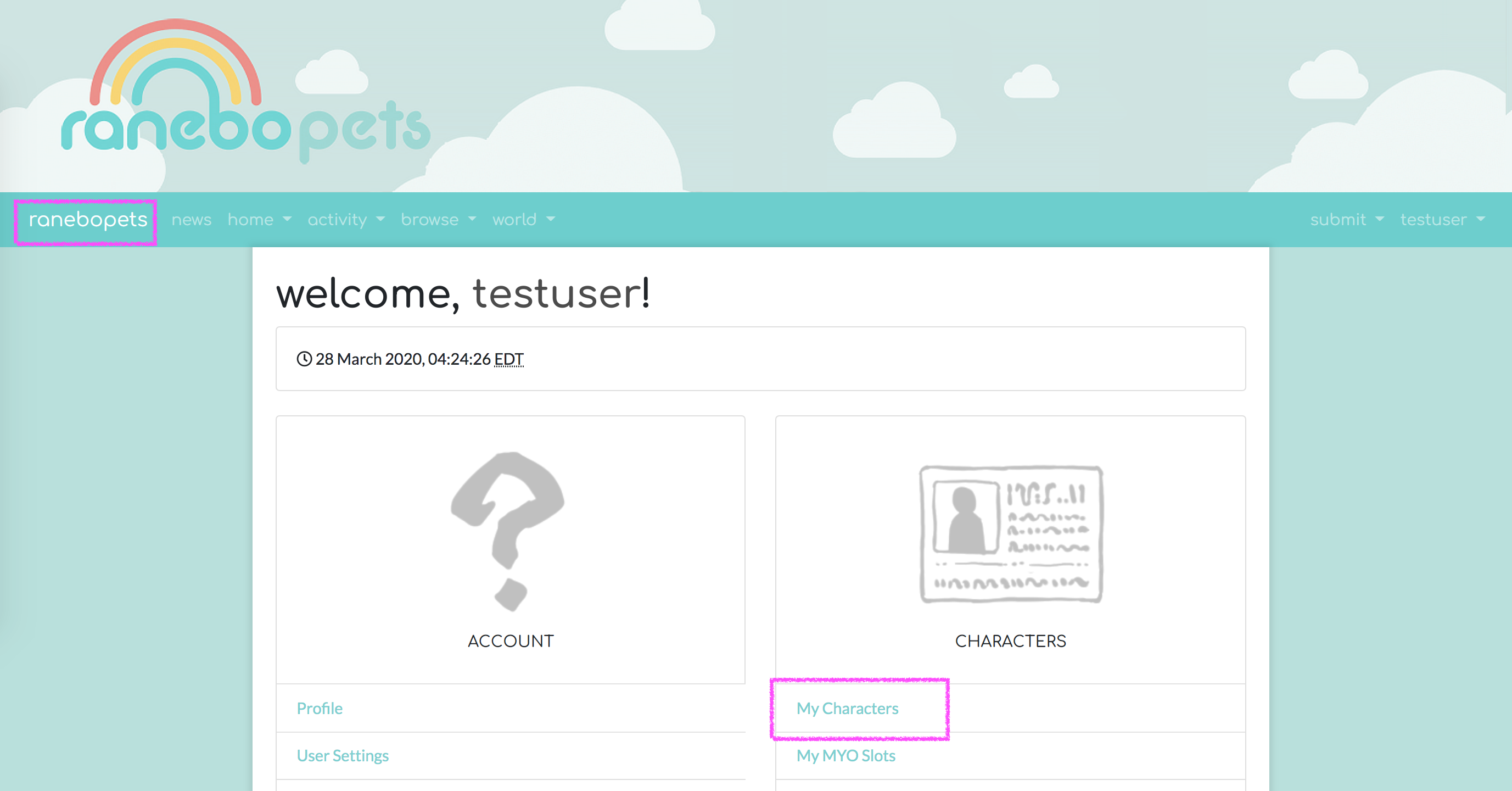 Step 2
In the left menu under settings,select transfer.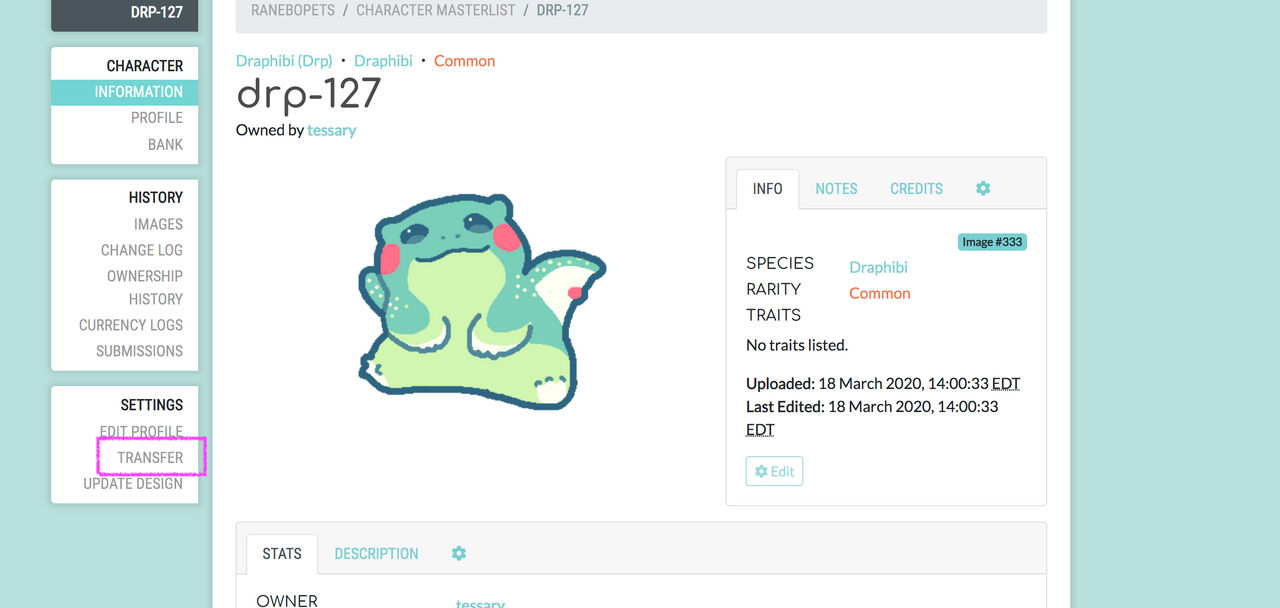 Step 3
Locate the user you want to transfer the character to. Verify that the username is correct, and then select send transfer.

Accepting a transfer
To accept a transfer, go to activity>character transfers> incoming, and you should see the incoming character transfer with the option to accept or reject. Click accept & the character will go into your characters.
1. Activity > Character transfers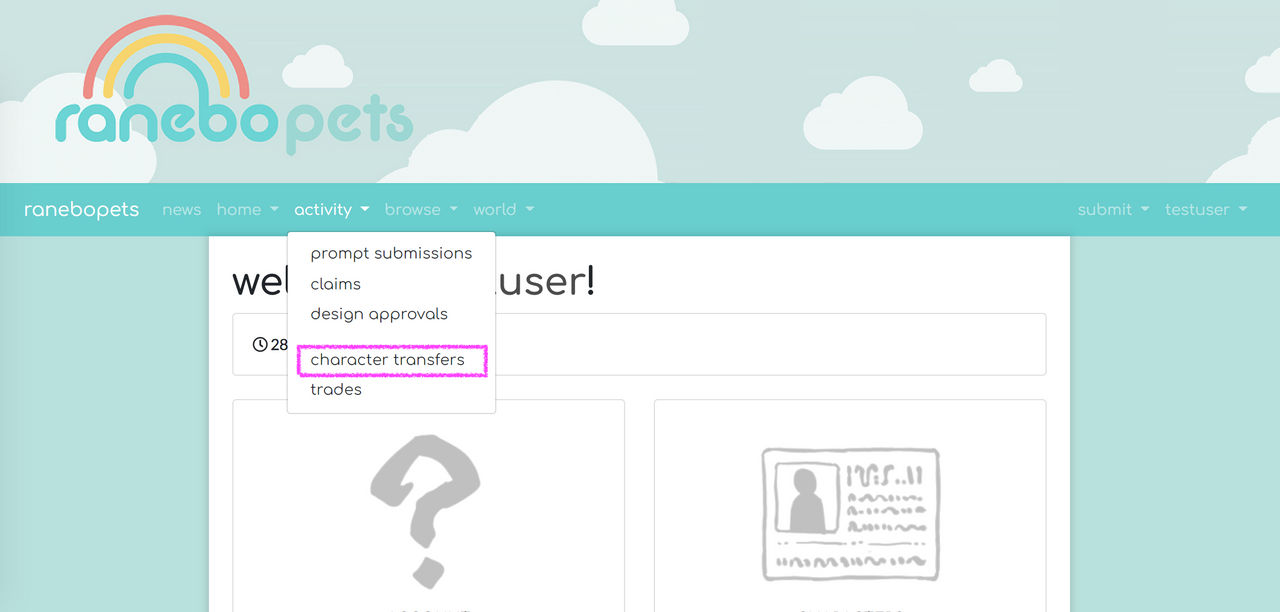 2. Click accept. Done!